Fall Planting Season
Maktoom Dates
Not as long lasting as the more popular Medjool, but with a much softer, more candy like flavor. They were brought to Phoenix in 1910 to see if they could grow here for commercial production. Medjool and Sphinx dates won out for the long lasting shelf life, but like so many of our crops, most notable tomatoes, the only ones we see in the store now are designed for shelf life and visual perfection and not flavor. I am working to bring this variety back to commercial production and have planted approxamately 20 new palms in the last 3 years from my own cuttings
Date pups
I am working to bring the almost extinct variety of Maktoom dates back to commercial production and have planted approximately 20 new palms in the last 3 years from my own cuttings. This prolific and hardy date can survive with no additional irrigation for years and still produce a crop, although production has more than doubled since we have been tending them carefully.
Loaded honey Mandarin tree at Pinnacle South
Super sweet and so easy to peel, this is everyone's favorite snack orange, aka Cuties
Lots of heirloom Red Russian kale at PFWest
The most tender variety of kale is lesser known because it is not as sturdy for the fresh market compared to the regular kales that will stay stiff for a week with no water. This kind need special handling, but it worth it.
Harvesting the White Sonoran Wheat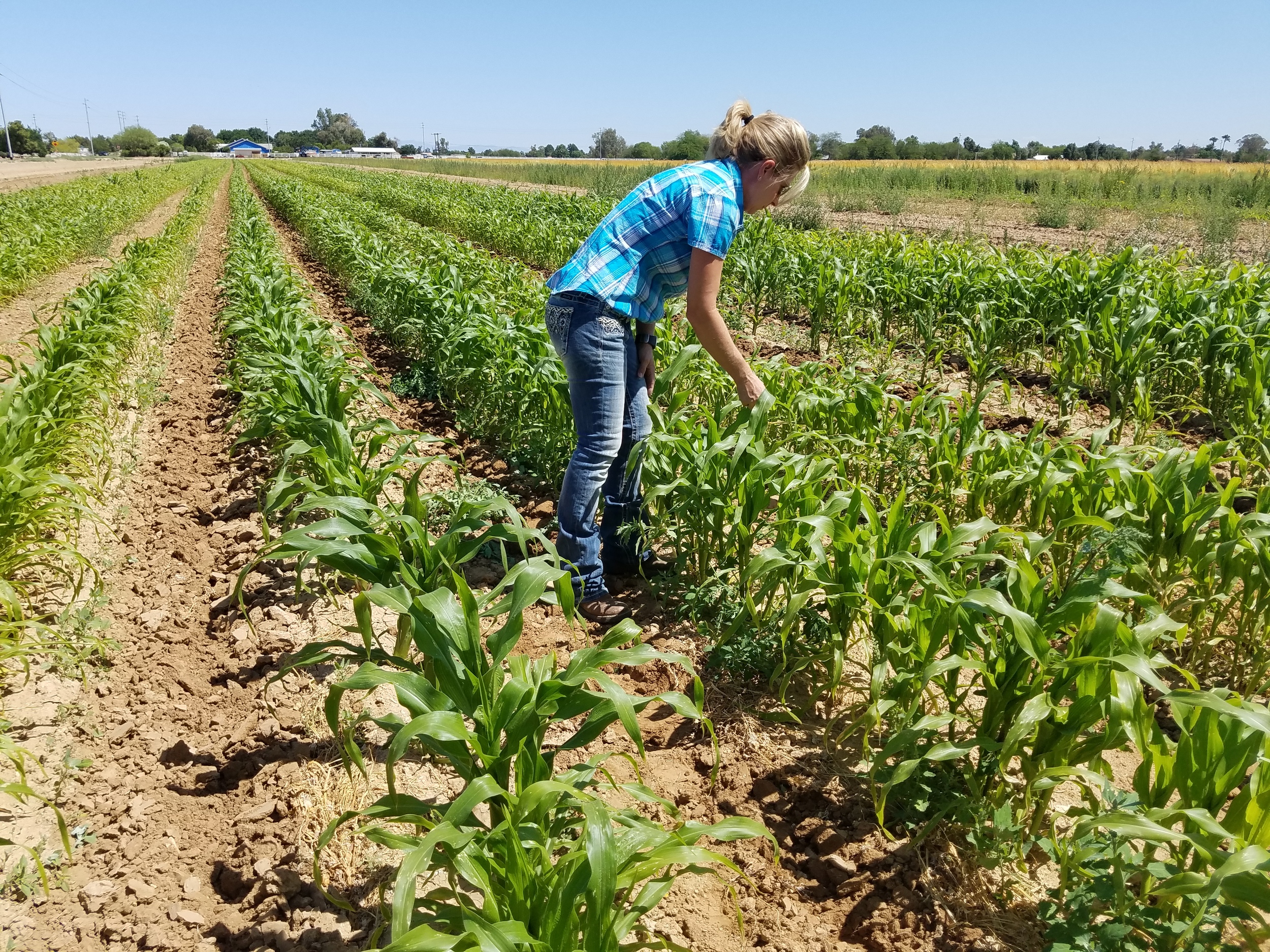 2016 Chapalote corn crop
Arugula
A mainstay in CSA boxes everywhere! One of my favorites, but you either love it or hate it. No middle ground here.
Spring Peach Blooms
Watermelon Radishes-Pink centers with a green "rind" inside. Great colors for your salad
Bagging the dates from 35 feet up in the air!
Farm photos